Skip to Content
What is a gas fireplace?
Types of Gas Fireplaces:
Log sets and inserts convert traditional masonry fireplaces to gas. A log set is a kit with a burner, grate, and logs that sit inside the old fireplace, typically using the chimney for venting. Inserts are self-contained units that slip into a firebox.
What is the difference between a gas fireplace and a gas insert?
However, the difference between gas fireplaces vs. gas inserts is that a built-in gas fireplace doesn't require an existing fireplace or chimney. … Vented gas fireplaces exhaust the air through an exterior opening in your wall. Ventless gas fireplaces exhaust into the room. There is no masonry or chimney built or used.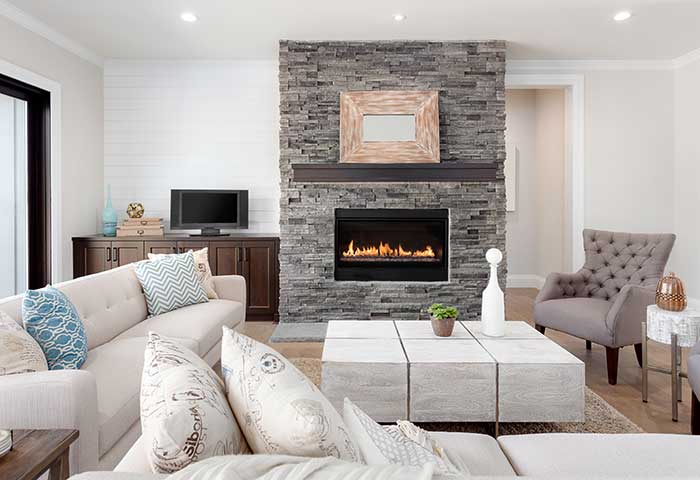 Quality Gas Fireplaces We Offer
Definition
Sealed firebox that produces heat. These fireplaces take outside air to cool the unit. These units are installed in new framing.
Most Common Models
B36XT, B36XTCE, B41XT, B41XTCE, P36, HZ40, HZ54, Montebello, Merit Series