Skip to Content
Top Reasons to Install a Gas Fireplace
Whether you huddle around the fire for warmth during the winter or relax around your outdoor hearth on a cool summer night, your fireplace in Ramsey can be luxury all year round. While there are several different types of fireplaces, many people tend to choose gas fireplaces. These offer many advantages including enhanced safety, improved convenience, and beautiful aesthetic value. Read on if you would like to take a closer look at a few of the top reasons to install a gas fireplace.
Safety
Many families enjoy spending time together and relaxing by the fireplace, and these memories live on forever. It is important, however, that you keep your family safe while you enjoy this bonding activity. Natural gas fireplaces offer important safety advantages over other kinds of fireplaces. Firstly, natural gas fireplaces do not contribute to a buildup of creosote. Creosote is a flammable substance that builds up along the inside of your chimney when you burn wood in the fireplace. The inside of the chimney is the last place you would want to find a flammable substance, and gas fireplaces eliminate this from the equation. Additionally, the lack of logs means there will be no sparks or fumes that could harm you or your family members.
Convenience
The absence of creosote and sparks is primarily a safety advantage, but it is also beneficial in that you will not have to clean them. Gas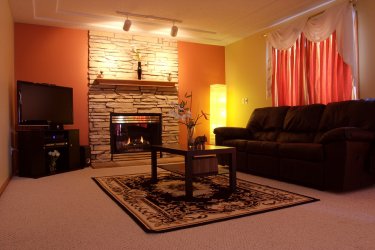 fireplaces do not require a chimney at all, which can help you cut down on chores. This type of fireplace is exceedingly convenient; you can simply flip a switch to turn your fire on and do the same to turn it off. Gas fireplaces can even help you save money on your energy bills.
Aesthetics
Any kind of fireplace can make for an excellent focal point, but gas fireplaces are especially pleasing. Gas fireplaces come in a wide array of styles and designs, so you will come across plenty of options that will look right at home within your interior design scheme. If you really love the look of wood burning fireplaces, consider artificial logs.