Skip to Content
Finding Inspiration for Your Fireplace Refacing Project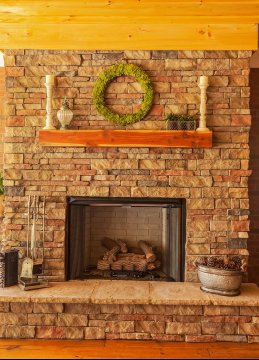 If you are interested in updating your living room with a fresh new look, you may want to consider installing a new fireplace mantel this winter. Fireplace mantels can provide a central focus for a room, and a company offering fireplace accessories near Ramsey can help you achieve the beautiful new mantel of your dreams. Rather than completely replacing your mantel, you can achieve dramatic results with a refacing project. During a fireplace refacing project, your technician will provide your gas fireplace with a completely new mantel style. Here is a closer look at some design inspiration for your fireplace refacing project.
Go Minimal
When you are seeking a sleek and contemporary look for your fireplace, you may want to go minimal with your mantel refacing design. For example, you can choose to reface your mantel with clean panels that have been decorated in crisp shades of white, grey, or other neutrals. With a minimally designed fireplace refacing project, you will be able to create the modern living room of your dreams.
Create Ornate Details
While some homes may be suited for a modern gas fireplace design, other residences may look best when paired with a classic wood mantel. When you are planning a living room design that is classic and elegant, you may want to include ornate details in your wooden fireplace mantel. By choosing a finely crafted mantel that has been carved out of fine wood, you will be able to create a sophisticated mantel that will look great for generations to come.
Use Natural Materials
Natural materials are a top trend for today's mantel designs. As you are planning a mantel refacing project, you may want to go with natural materials, such as stone or tile. With a natural stone mantel, you will bring the beauty of the outdoors into your home. For help planning your next fireplace mantel installation, be sure to contact a fireplace company in your local area.