Skip to Content
Caring for Your Fireplace During the Winter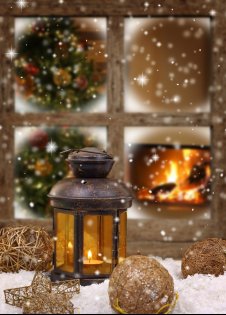 The winter season has arrived, and colder temperatures will encourage you and your loved ones to spend time in front of your cozy fireplace. During the winter season, homeowners typically use their gas fireplace inserts more than any other time of the year. Whether you have a gas or wood fireplace, your fireplace will require routine maintenance during the winter months. A company offering wood-burning fireplaces in Ramsey can help you care for your fireplace this season. To help you keep your mantel, hearth, and fireplace doors in great condition, here is a look at the steps of caring for your fireplace during the winter.
Prepare Your Wood
If you have a wood burning fireplace, it is important to make sure that all of your firewood is properly seasoned and prepared before it is burned. For example, firewood that is excessively wet can create large amounts of smoke when it is burned. Too much smoke can clog your fireplace and chimney with ash and soot. To evaluate the wetness of your wood, you can use a device called a wood moisture meter.
Check for Damage
Whether you use a gas or wood burning fireplace, it is essential to check your fireplace for damage before the start of the winter season. In the event that your chimney has any cracks, chips, or loose bricks, these structural problems could affect the safety and performance of your fireplace. A fireplace repair expert can provide you with a full inspection before the start of the winter season.
Use Fireplace Doors
When you are burning wood on a daily basis, it is essential to protect your fireplace with quality fireplace doors. As wood burns in a fireplace, it can create sparks and embers that may shoot out of the fireplace. By using fireplace doors, you can ensure that a stray spark does not accidentally leave your fireplace and cause damage to the rest of your home.