Skip to Content
Touring Some of Today's Most Popular Fireplace Mantels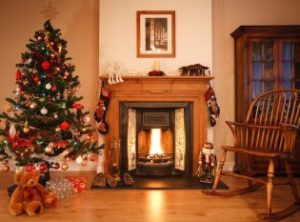 If you're interested in updating your fireplace accessories near Ramsey, you've no shortage of colors, materials, and designs when it comes to mantel ideas. Here are just a few of today's most popular looks for gas fireplace mantels:
Fresh Paint
A simple way to give your fireplace a different look is with a new coat of paint. Consider covering your mantel with a bold splash of color to make it the room's focal point, or use a neutral color that matches your walls if you'd prefer a sleek, built-in look.
For Display
The fireplace mantel is often used to bear cherished family photos and heirlooms. In addition to these elements, consider cycling other decorative features on your mantels such as cut flowers, a striking piece of art, or a decorative antique.
In Brick
To add a contrasting texture to a bright and fresh room, use exposed brick as part of your fireplace scheme. Brick is also great for adding an industrial or contemporary look to space. If choosing brick for the surrounds, try coating the mantel with a vivid paint color for a dramatic and modern appeal.
Carved Limestone
If your fireplace room has an old-world atmosphere with rich woods for furniture and molding, and cream-colored walls, consider a large, dynamic limestone mantel to complete the space's traditional yet opulent style.
For Gathering
If you find that your family spends most of their time in the TV room rather than gathered around the fireplace, consider bringing these two features together. Find a new home for any pictures or paintings on your mantel and have a flat-screen installed instead.
Add Black
Always trendy and stylish, consider selecting a black-hued mantel to add a modern aspect to the rustic nature of your fireplace. For a cottage-chic appearance, give your traditional carved, wooden mantel a coat of low-sheen black paint.
In Season
To give your mantel a unique appearance throughout the year, keep its décor in tune with the seasons. For fall, incorporate a bowl of autumn fruits, spice-scented candles, brass candlesticks, and barren branches.