Skip to Content
Matching Your Mantel to Your Décor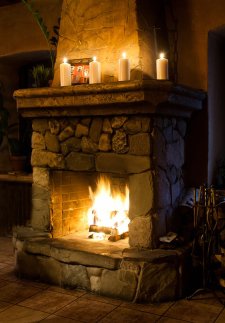 If your home has a fireplace, chances are that it also has a mantelpiece. Fireplace mantels are architectural details that are either ledge-like surfaces right above fireplaces or decorative framing elements that surround them. Having the right mantel can really make your fireplace stand out. Since there are so many styles, colors, and materials to choose from, picking the right mantel for your fireplace and home can be tricky. If you need help matching your mantelpiece with your home's overall design scheme, get in touch with a reputable fireplace professional who specializes in fireplace accessories, fireplace doors, and fireplace mantels in Ramsey.
Determine What Your Mantel Is For
Many people use their fireplace mantels as places for picture frames, knickknacks, and holiday decorations. If you're using your mantle as a shelf for your displaying your items, a simple mantel should do; an ornate mantel can distract the eye away from the things on display. For architectural interest, opt for a mantel that has visual appeal, presence, and makes a statement—one that acts like a picture frame around your fireplace, creating a focal point.
Use Proportion to Your Advantage
In general, your fireplace mantel should be proportional to your fireplace. For example, if you have a large fireplace, then you should have a large mantle that complements it and makes sense visually. Large mantels can also work with smaller fireplaces, but they may potentially overpower them. Don't use small mantelpieces with large fireplaces because smaller mantels can get lost over large fireplaces and look silly.
Pair Design Elements Harmoniously
Matching a mantel to your décor can be rather easy if you know how to pair things together in a harmonious way. For instance, if you live in an older home with a lot of wood in it, having a matching wood mantel is a great choice. Wood mantels can also work with modern designs, such as over a sleek gas fireplace, and can add warmth to a fireplace's facade, offsetting the coldness of brick, natural stone, concrete, or tile.